The adoption of cloud-based services, driven mostly by an increase in video monitoring, has been one of the largest security developments over the past two years.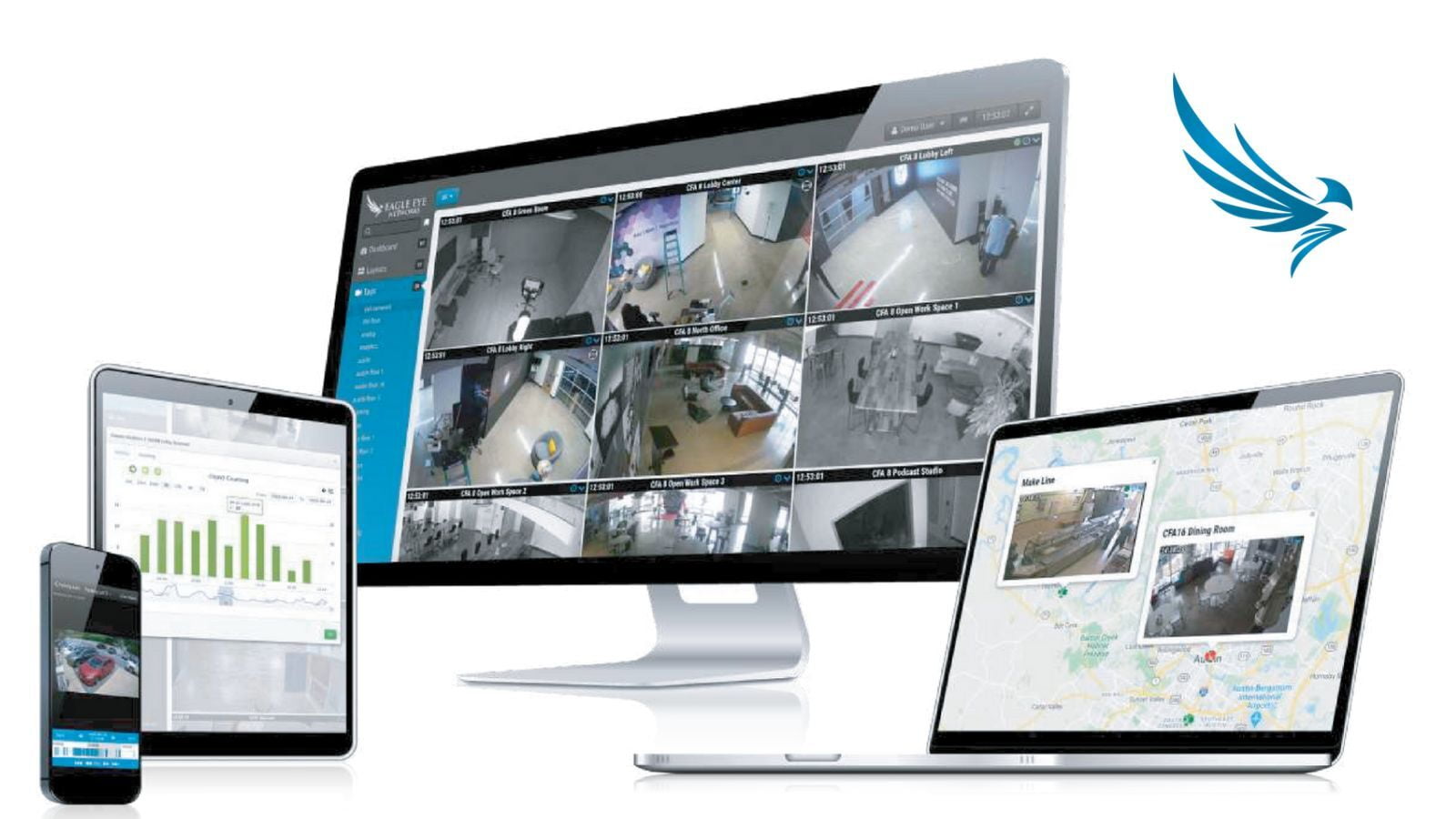 By 2026, MarketsandMarkets Research projects that the global VSaaS (Video Surveillance as a Service) market will be worth $6.2 billion. Demand for remote access video services, the reduction of local hardware maintenance requirements, new internet-enabled devices, and cheaper total cost of ownership all contribute to this increase.
While on-premise systems still make up the bulk of video surveillance deployments, multi-site companies cannot ignore the advantages of the cloud.
Seven Leading Advantages of a Cloud-Based VMS
The majority of multisite business owners face various onsite surveillance difficulties. The problems range from restricted to nonexistent remote viewing capabilities, hefty IT overhead for upkeep and repair, to a lack of cybersecurity and business analytics to improve operations. A cloud VMS stands out as a practical and cost-efficient commercial enterprise solution because to its advantages.
The top seven advantages of a cloud VMS for your security camera system are as follows:
Gives you access to cutting-edge analytics that may help you get important information into integrated systems, possible staff training opportunities, and consumer purchase habits.
Easily integrates with mission-critical business applications from a variety of sectors, including point-of-sale (POS), alarm monitoring, and access control systems, to provide you more visibility into your regular company operations.
Enables you to remotely assign system access, change camera resolution and retention, and share essential video recordings from your web browser.
Enables 24/7 remote viewing of your locations and video content from any location using a computer or mobile app.
Integrates with your current security cameras and wiring, saving you the time and money it would take to update or replace them in order to access new capabilities of your video system. With no vendor lock-in and access to hundreds of camera alternatives, your

total cost of ownership

(TCO) will be reduced.
Financially compares favourably to an off-the-shelf "security kit" that includes an inexpensive digital video recorder (DVR) and four to eight cameras. The

TCO

is significantly lower than that of a normal onsite system as a result of moving the compute and video storage infrastructure to the cloud.
Reduces the danger of hackers targeting your system by providing more powerful cybersecurity that prohibits cameras from talking with the internet and blocks cameras from being hacked.
One of your security arsenal's most essential tools is video, and to get the most out of it, you need it to expand quickly with low operational costs. The cloud gives you business insights and at the same time prepares you for a future in which all that is possible. That's what we're all aiming for, right?
Annexus Technologies is pleased to announce our cooperation with Eagle Eye Networks, a pioneer in worldwide cloud video security. By integrating video management with the cloud, this alliance, which is for the whole Caribbean area, intends to improve the current video surveillance systems.
Such VSaaS solutions are advantageous for businesses because they keep employees secure and can guard against dangers like theft and fraud. Additionally, managing many sites simultaneously is made simpler by remote access to surveillance data, and data stored in the cloud may also assist to keep it safer.
Are you prepared to design a video surveillance strategy that works for you? Call us at 919-646-2191 to speak with an Annexus expert right now, or schedule a meeting and we'll get in touch with you.