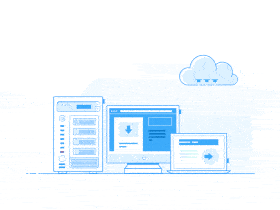 As your cybersecurity and compliance partner, we aim to keep your network secure and ensure you are always compliant with our diverse pool of knowledge and offerings.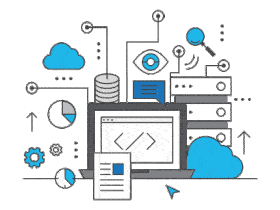 Annexus partners up with you to face the challenges in meeting your strategic goals. We help enhance your knowledge and identify areas of concern with our custom-designed tutorials.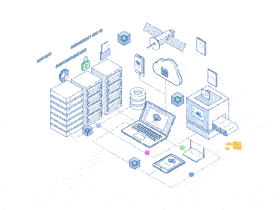 We are committed to designing relevant, fault-tolerant, and customized solutions vital to your business growth.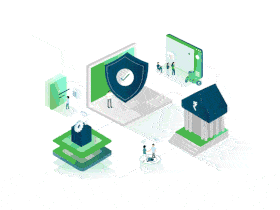 With proven, reliable methods and processes in place, we are introducing Ad-hoc, Standard, Advanced, and Premium Support Services. Each offer is backed by our team of highly trained and skilled professionals.
We are extremely honored to partner with some of the best brands and businesses. It is our privilege to work and learn from the marvels and we are delighted to share the same with you. We are also happy to invite you all to collaborate with us and explore together, and let's get started.
Our objective is to establish ourselves as one of the most trusted and reliable IT Support Companies, fostering strong alliances that assist you in navigating the ever-evolving IT landscape while your company grows.
Leading Expertise: We have a team of industry-leading experts with extensive knowledge and experience to deliver exceptional results and innovative solutions.
Trusted Partner: Our commitment to building strong relationships with our clients means you can trust us to be reliable, transparent, and dedicated to your success.
Quality: We prioritize delivering high-quality products and services, ensuring that every aspect of our work meets the highest standards to exceed your expectations.
In 2006, Andrew N. Griffiths graduated from DeVry University with a Bachelor's Degree in Computer Engineering Technology, Summa Cumm Laude.
Andrew has over thirteen (13) years' experience in Business Development and Project Management respectively; over sixteen (16) years' experience in the Telecommunications industry; and over nineteen (19) years' experience with Cisco Technologies and in the I.T. Industry respectively.
Over the years, he has honed his skills to be proficient in the business and technical aspects of numerous technologies: Video Surveillance, WiFi Solutions, Switching, Routing, Voice, Virtualization, Structured Cabling, Data Centres, Servers, Storage (DAS, NAS, & SAN), and much more!

He firmly believes, "

Life is an equation of infinite possibilities fuelled by your decisions and others.

" Hence our lives are all interconnected--the FIRST network! As the Founder and CEO of Annexus Technologies, Andrew will steer the company to achieve its strategic objectives in the near and distant future.
Senior Network Architect

4xCCIE#37259 | CCDE#20160044 | VCIX | VCP-DCV6.5 | DevNet | RHSCA
Tayyab has over 17 years' experience in the I.T. Industry. He is focused on delivering 

digital transformation to 

Enterprise and ISP clients' across the region.




His expertise with SDN Technologies, allows him to build programmable networks, hybrid clouds and deliver 

IaaS services. Tayyab is capable of designing, implementing and supporting the most complex Enterprise 

and ISP Networks that will be needed in the post COVID-19 era. 

Tayyab is also well experienced in Cisco ISE 

and ACI Data Center. He has built world class data 

centres in Middle East.
Senior Network Consulting Engineer

3xCCIE (Collaboration | R&S | Security)



Ud is a Senior Network Consulting Engineer with over 12 years' of exprience. He is passionate about guiding 

Clients and Partners through technical challenges to achieve their desired business outcomes seamlessly. 

He is skilled in Collaboration/R&S/Security architecture throughout the pre-sales, post-sales, and support 

cycles. 




He has also completed several Cisco Unified Communications Upgrades/Migrations/Deployments. Ud has 

the ability and technical acumen to work on the complex issues. He has over 5 years of experience with 

Cisco TAC and 6 years with Planning, Design and Implementation.




Expertise: CUCM/IM&P/CME/CMS | CUC/Voice Gateways | UCCX/Scripting | CER/CUAC | Collab-edge | 

Routing Protocols/DNAC/FTD | MPLS | Switching | WSA | ESAI | MediaSense | ASA | Firepower | ISE | Jabber | 

SD-WAN | Singlewire Informacast 
For more than 5 years, Ermin has pioneered "first-of-its-kind" industry-changing and transformational 

business initiatives that propelled revenue growth, brand exposure and market expansion for brands like 

Social Chain, NativeScripting, NoLimitCoin and Ionixx Technologies.




Ermin provides direction to Annexus' social media presence and ensures that our branding is consistent 

across all channels and platforms with industry specific content. 
​Client Experience Manager



Melrose  has over 18 years of Client Satisfaction experience. Over the years, she has honed these skills to 

enable her clients to achieve their strategic objectives while reducing their TCO & delivering exceptional ROI 

through her unique methods of delivery. She wants the best for her clients...and it shows!




As Client Experience is the forefront of Annexus' Sales & Professional Delivery, Melrose is tightly intertwined 

in the daily operations & various projects to ensure we continue to meet our status quo! 




Delivering the RIGHT solutions to make each client smile..!
Telecommunications Engineer



Mauro is our Telecommunications Engineer with more than 12 years of field experience. Mauro is a 

passionate person and very responsible for his work and in the relationship with clients and partners, his 

work philosophy is based on establishing an excellent working relationship and ensuring that each stage of a 

project is completed on time.


He has the experience of having worked on all types of projects, new implementations, migrations fine tuning,

best practices and project documentation. Each of these projects has provided you with valuable experience 

and knowledge. Mauro at Annexus works with the main concern of delivering high quality work implementing 

all the knowledge and experiences of all his years.


Skills: Routing | Switching | WLAN | SDWAN | Fortigate | FortiManager and FortiAnalyzer |F5 Networks | 

Checkpoint | PFSense | IPSec | VPNSSL | WAF | DNS | Load balancers | UTM | Linux | BSD | Virtualization
Barrington is a supremely talented Video Design, Editing and Production Expert with a wealth of knowledge

and experience in the filming industry. With these unique skills, he has created numerous unique static and 

dynamic content that has enabled millions of organic views across all the popular Social Media Platforms: 

YouTube, Instagram, Twitter, LinkedIn, and much more.
"Annexus has responded to our needs on several occasions when other companies failed to honor their commitments. What stands out most is the response time and attention to detail shown by the team. The level of professionalism with which they approach their job is unquestionable."
Group Information Technology Manager of a premium hotel chain in the nothern and western coasts of Jamaica
Jamaica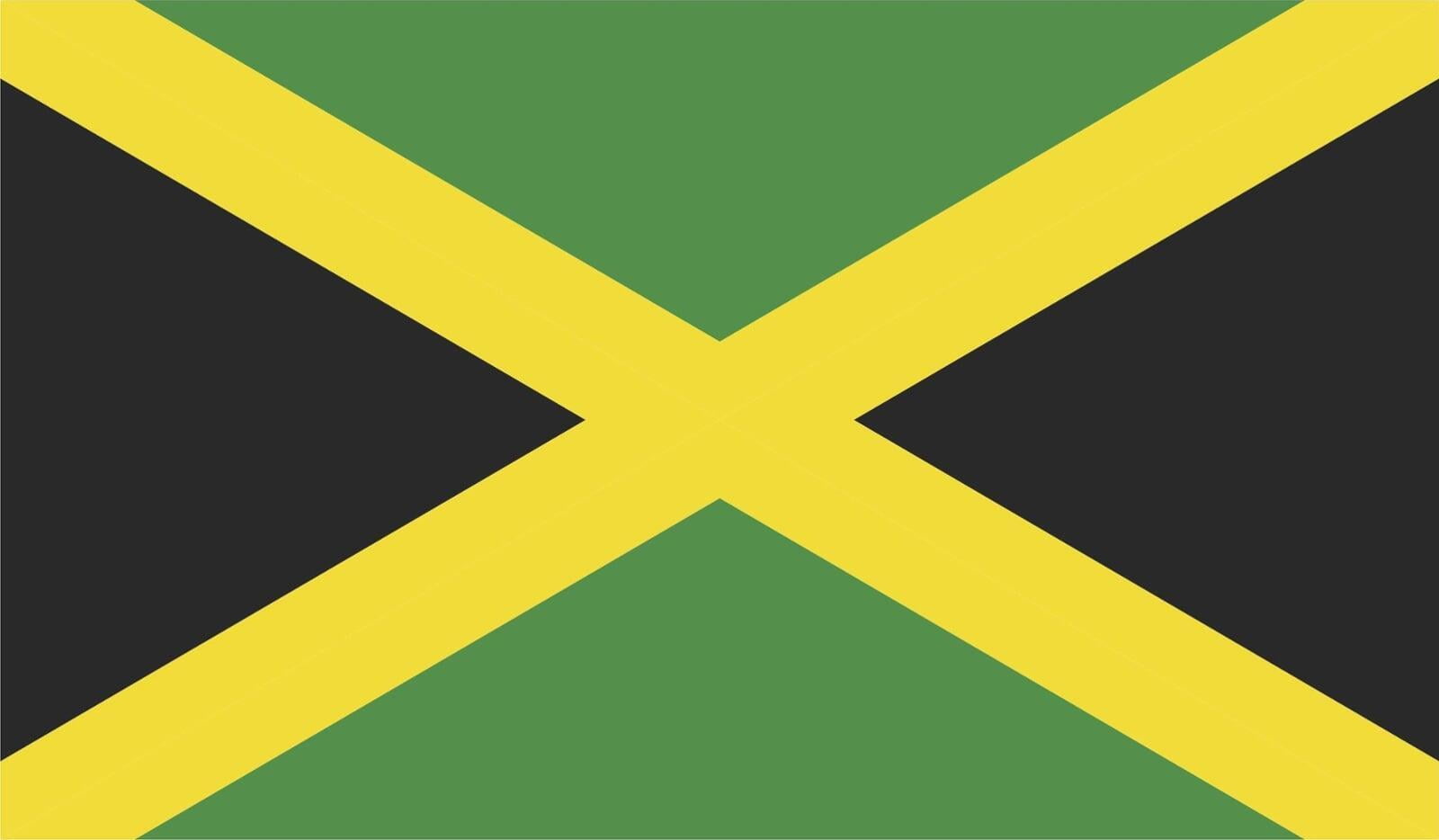 Suite 3A, 30-32 Red Hills Road,
U.S.A.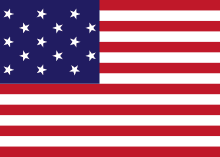 Suite 106, 4301 S Flamingo Road,


Davie, FL 33330




U.S.A.