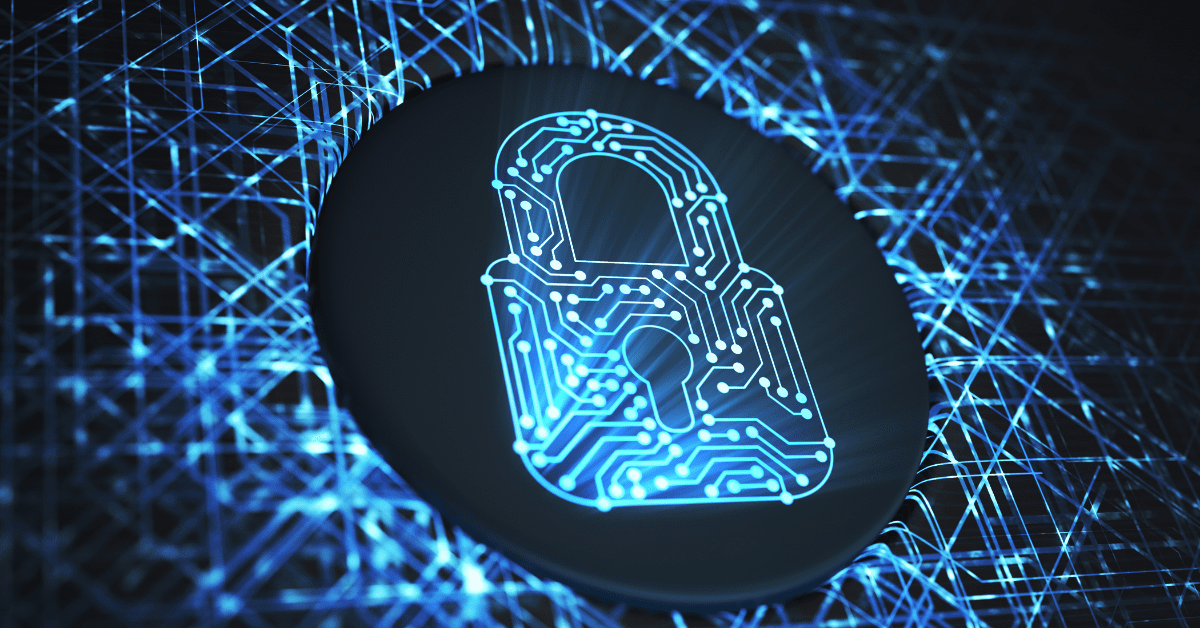 The internet has become a space riddled with malicious links, trojans and viruses. Data breaches are becoming more frequent, and unsuspecting users are more vulnerable than ever before. When one click can cost thousands, and even millions, users need actionable to-do's that can help them stay alert and safe online. Staying protected from cyber attacks is challenging, however. It's difficult to keep up when cybercriminals are persistently looking for new ways to expose security risks. Still, there are a number of ways to prevent cyber attacks.
Here, we've compiled a list of cybersecurity tips and best practices for you to implement and share with others.
Top 10 Annexus' Cybersecurity Tips
Here are 10 easy cybersecurity tips for keeping your personal information secure. Don't forget to share these tips with your employees & coworkers. That way you can help protect your business too.
1. Manage passwords
Although it's easier to remember a single password for all your different accounts, it's not the most secure. To keep data as secure as possible, all users in an organization should create unique and complex passwords—and not reuse them elsewhere. Managing passwords is a responsibility that falls on both us as individuals and organizations. Without proper password habits, it's far easier to fall victim to cybercrime and identity theft; each of which costs the nation billions in damages every year. Secure password managers can help users keep track of passwords safely. The best practice is to vary your password for every different site and account you use.
2. Use a Password Manager
Password managers store your login information for all the websites you use and help you log into them automatically. They encrypt your password database with a master password — the master password is the only one you have to remember. With a password manager, you won't have to worry about remembering each of your passwords. It will also keep you from having to write passwords down (which you should never do!) LastPass, KeePass, Dashlane, 1Password, and Roboform are all good programs. Many offer free versions, and some are totally free. And, if you use Dropbox, OneDrive, Google Drive or the like, you can save the password database on your cloud drive and it will be accessible anywhere. A password manager will take a load off your mind, freeing up brain power for doing productive things rather than remembering a long list of passwords.
3. Install Anti-Virus Software
Antivirus programs were initially created to distinguish and expel PC infections. Be that as it may, with the proliferation of different sorts of malware, antivirus programs began to protect against other PC dangers as well. Specifically, current antivirus programs can shield clients from ransomware, trojans, worms, ransomware, spam, adware, spyware and other malicious programs. There are so many ways in which your data can be compromised. Installing anti-virus software on your device will help combat these attacks. Make sure the software is active and up to date, and it should prevent digital security threats before they even happen.
4. Set Up Multi-Factor Authentication
Multi-factor authentication (MFA) is an IT authentication technique that requires a user to present at least two factors that prove their identity. Multi-factor authentication is important, as it makes stealing your information harder for the average criminal. The less enticing your data, the more likely that thieves will choose someone else to target. Without multi-factor authentication (MFA) set up, a user can access their account with only a username and password. But, MFA adds another layer of protection.
5. Keep your Operating Systems Up to Date
Security holes are cropping up all of the time - in both applications and in operating systems (such as Microsoft Windows and Apple OS X). The vendors do get around to fixing these issues, but we need to be sure that we are going to get those fixes automatically when they become available. If your business uses a firewall, your firewall software and firmware should also be up to date. The older a system is, the more time hackers have had to try and find vulnerabilities. By updating your systems, you will prevent malware or hackers from exploiting those security weaknesses.
6. Avoid Using Debit Cards Online
Do you shop online? Most probably you do. It's great to shop online. But when you shop online how do you make the payment? Is it cash on delivery or card? And if card, is it debit card or credit? If your answer is a debit card, you need to stop doing so now. When you make an online payment, avoid using debit cards. Or anything tied directly to your bank account in fact. Instead, use options that give an extra layer of protection between hackers and your bank accounts. This could be a credit card with insurance or a type of online payment method like PayPal.
7. Avoid Unnecessary Downloads
Hackers can gain access to your network by tricking you into downloading malicious files. You should consider protecting your network security by downloading only what's required. Any unnecessary software or browser extensions should be avoided. And in an organization, employees should need authorization before downloading anything from the internet. It is recommended to perform custom installation from downloads. This will enable you to monitor the process closely. Also, if you find pop-ups or extensions during the installation process, you should close/decline them.
8. Use a Virtual Private Network (VPN) for Strong IT Security
If you've ever connected to a public Wi-Fi network, worried about how your data was being used by your internet service provider or simply wanted to unlock Netflix shows that aren't available in your area, you should consider using a VPN, or virtual private network. Using VPN ensures that you access the web safely and privately. When the connection is established over a VPN, it protects your identity and location. It also encrypts the data being transferred. The website that receives the information indicates that data is being passed through a VPN. It does not disclose the identity or location of the user. Furthermore, VPNs use encryption protocols to transfer data. It uses tunneling techniques to encapsulate information and conducts integrity checks to ensure data security.
9. Be Careful on Social Media
Social media is a great way to keep in touch with friends and family. But, be aware of what you are sharing online. Criminals and hackers can learn a lot of information about you by observing your public profile. And just like you wouldn't share all your personal information with a stranger, you shouldn't share it all online either. Get to know the privacy and security settings for each of your social media accounts — you'll find them in your account settings. Think about who you want to see your profile, and what kind of information you want them to see. Check your settings regularly too. They're often updated, so review them from time to time to make sure that nothing's changed.
10. Be Overly Suspicious
Although many things online are secure, it's better to be safe than sorry. Be aware of any links you are clicking, software you are downloading, and sites you are visiting. Keeping a little healthy paranoia towards email, social media, and the internet can help you catch things that would otherwise slip by.
If you want even more information on protecting your personal data or protecting your business from threats, we've got you covered. We offer a free call that reviews the best cybersecurity practices. From penetration testing to spam filtering, learn how to protect your business from common cyber threats. So, what are you waiting for? Get started implementing these cybersecurity tips today!