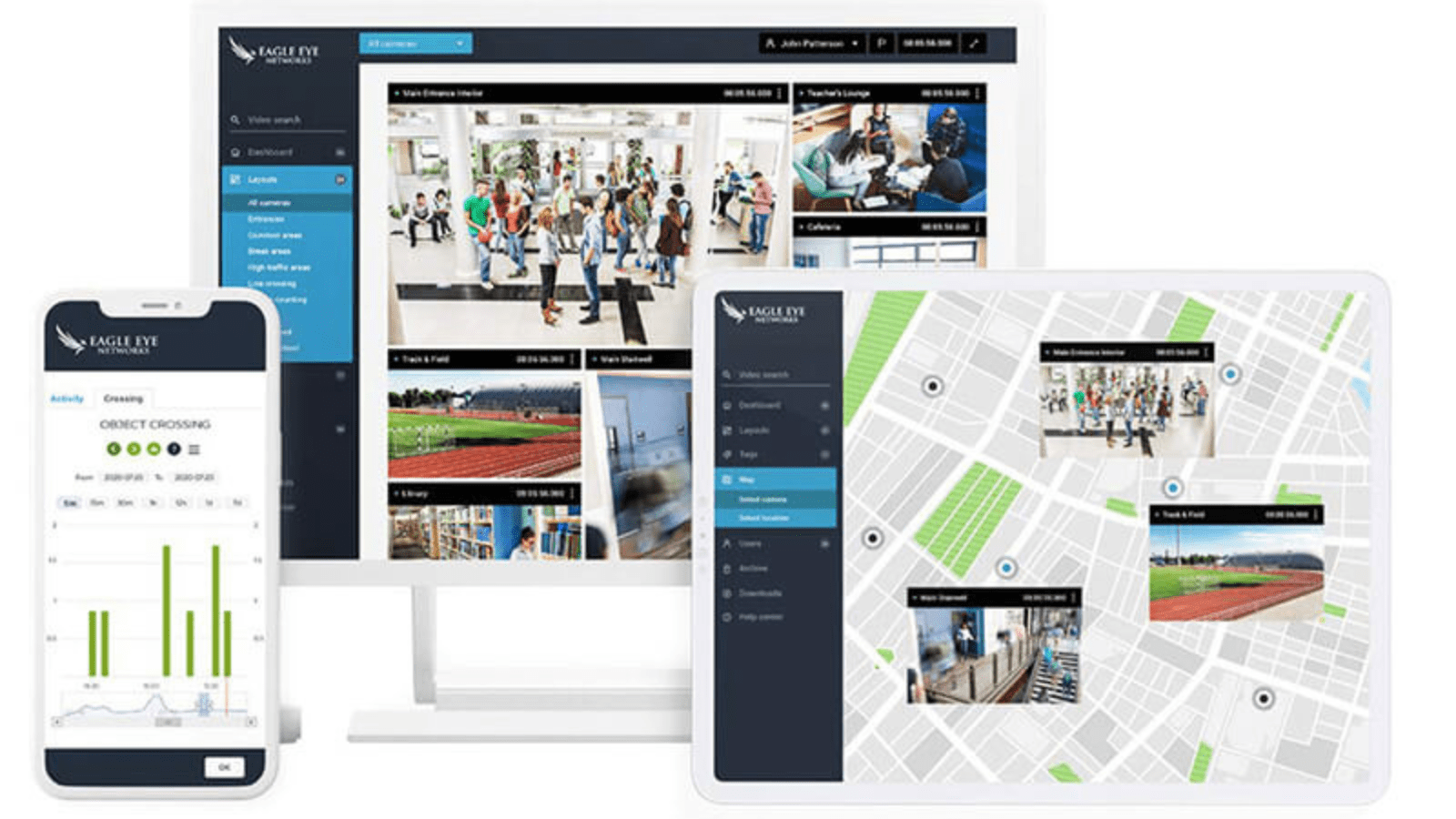 At Annexus Technologies, we are committed to helping businesses succeed by providing reliable and innovative IT solutions. That's why we are proud to partner with Eagle Eye Networks to offer smart video surveillance solutions that enable businesses to future-proof their investments, boost efficiency and revenue, and enhance their security.
Cloud Video Surveillance
Cloud video surveillance is a game-changer for businesses of all sizes, and Eagle Eye Networks is at the forefront of this technological revolution. By leveraging the power of cloud computing, businesses can now access their surveillance video from anywhere in the world, at any time, and on any device.
This means that businesses can keep an eye on their operations from remote locations, reducing the need for onsite security personnel and eliminating the costs associated with managing a physical surveillance infrastructure. Additionally, businesses can easily scale their surveillance systems by adding cameras and increasing video retention periods, without having to worry about the limitations of traditional surveillance systems.
But Eagle Eye Networks' cloud video surveillance goes beyond just providing remote access and scalability. The platform also offers seamless integration with other solutions, such as access control and video analytics, allowing businesses to create a fully integrated security ecosystem. By leveraging the power of video analytics, businesses can gain deep insights into their operations, identifying patterns and trends that can be used to optimize their business processes and enhance their overall efficiency.
And with the Eagle Eye Video API platform, businesses can customize and extend their video surveillance systems to meet their unique needs. The open platform provides the flexibility and scalability to integrate with other third-party solutions, enabling businesses to create a truly tailored security ecosystem.
Introducing Smart Video Search
Eagle Eye Networks' Smart Video Search allows businesses to efficiently search all surveillance video the same way they search the web and immediately find people, vehicles, or objects. With the addition of Smart Video Search to the Eagle Eye Viewer app, all Eagle Eye users can now search their surveillance video from any device.
License Plate Recognition System
Eagle Eye Networks offer an AI-powered, cloud-managed, highly accurate License Plate Recognition System that works with any surveillance camera in all kinds of challenging conditions. This technology provides an extra layer of security for businesses that rely on access control, parking enforcement, or need to track vehicles for any reason.
New Products, Features, and Updates
Eagle Eye Networks is always striving to provide the best experience for their customers. Here are some recent updates:
Mobile Video Search: The mobile version of Smart Video Search offers the same functionality as the web version to search for people, vehicles, or objects and return instant results.

New App Notes: Eagle Eye has released eight app notes this year on subjects such as Floor Plans, LPR, and configuring VSP in the Eagle Eye VMS to make selling and installing easier for you and your team.

DT-02 Camera: The easy-to-install DT-02 is a 4MP turret camera with a 40m IR range, along with options for wall arms and pendant caps. It is available for order starting April 15 and will begin shipping on May 15.
Empowering Businesses to Succeed
At Annexus Technologies, we believe that smart video surveillance is the key to empowering businesses to succeed. That's why we offer 24/7 support to our customers, with no call queue and easy access to our support team. With our dedicated support team, you can be sure that your business is in good hands. Contact us today to learn how we can help you take your business to the next level with Eagle Eye Networks' innovative solutions.