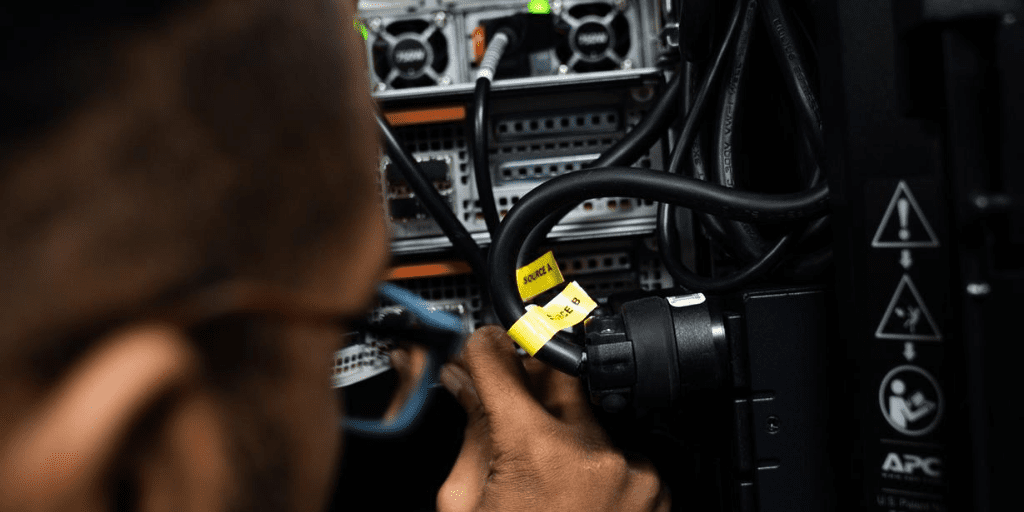 Data center rack integration services
Annexus Technologies rack enclosures are specially designed to meet or exceed the needs of all kinds of densely populated data center networks. Our rack enclosures can securely house extensive I.T. equipment while offering support to power management, speedy cooling, and easily manageable component storage.

We expertise in shipping fully configured and ready to use cable racks and pods. To save you time, money and effort, the equipment is already tested so it is a plug and play situation for you. Our technicians can also assist you with the installation if needed.

Rack-Stack Services Features:

Our Rack & Stack Integration Services bring multiple offerings. The list includes network interface configuration, detailed testing, campus installation, functionality testing, and on-site networking services. To top it off, we also offer simplified cable management and detailed labelling so that you do not have issues in debugging your network in the future.

Other notable services include:
Rack layout structuring and network room design.
Inventory update, labelling and serial numbering.
Mounting racks and their assembly.
Colour-coded cabling (if needed).
Documentation of the whole network layout.
Removal of useless retired equipment.


When it comes to I.T. equipment and network closets, Annexus Technologies and our resellers are experts. We will provide everything you need to organize, protect and manage your I.T. equipment.