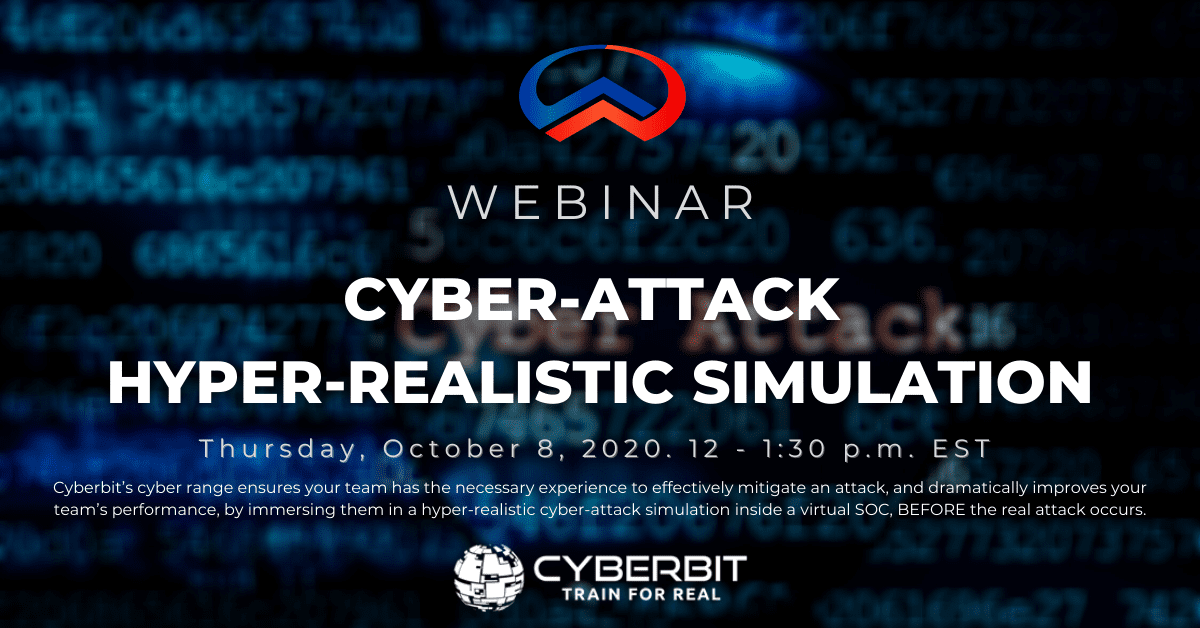 Every minute, 2 hacking events take place around the world. 66% of all businesses do not have enough confidence in their security protocols to recover from these hacking attacks, while 75% don't even possess a plan to counter these threats.

Hacking techniques have advanced to such levels these days that after being 100% compliant with all recommended security protocols, your assets may still be at risk. As these threats become more sophisticated, every security manager must think of investing more into intrusion-protection training. But we need to keep in mind that conventional training approaches can't train people for the complex hacking techniques.
The Cyberbit Range trains your security team and systems in a nonconventional way. It works on a hyper-realistic concept, which functions in a virtual SOC environment. The security team is exposed to real world threats, that replicate human behaviour and train your staff for the toughest of times.
In this webinar you will:
Learn about training your threat response teams on how they can better react to malicious attacks

Learning the main building blocks of conducting effective training

Guidelines on accelerating your incident based responses

Learn about the right tools to upskill your cyber security staff and improve employee retention
Why Should You Attend?
You'll take a deeper look into the mind of a hacker, learn about what motivates these intruders, what strategies they use. Using all this information, you can have an upper hand over their approaches. Moreover, we'll also present insights on yearly cybersecurity trends, how 2020 has turned out so far, and what are the latest developments.
Who Should Attend?
Anybody who is responsible for protecting their organisation from attacks. From the CISO to the security architect and the SOC analyst.