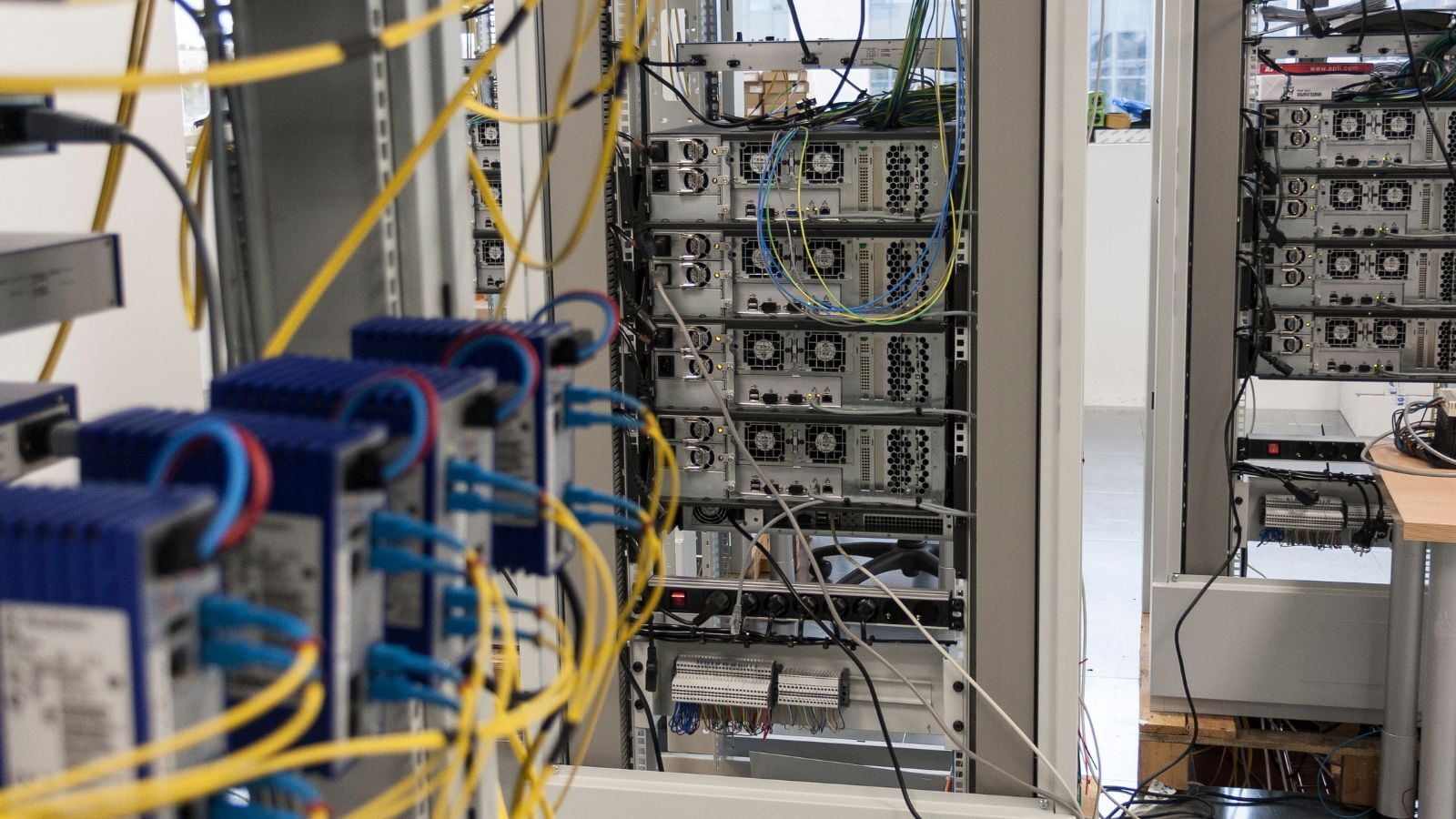 Data Center Power
Data centers need reliable electricity, which is an essential component. Data centers depend on power for almost everything, much like everything else that uses energy. No electricity, no data center. Facilities managers need to make sure that vital equipment has a continual supply of clean, uninterrupted energy on a regular basis in order to guarantee that everything operates well in the data center at all times without running up the monthly electric costs.
To guarantee that your data center has at least enough power to shut down correctly in the case of a blackout or other power failure, you must have a sophisticated system of battery backups in place.
Data center power solutions may also assist you in ensuring that you are distributing power effectively and in protecting your pricey equipment from the numerous energy surges and spikes that frequently pass through the power infrastructure. To assist address these major challenges many business executives use data center power solutions like:
Static transfer switches

Rental options for UPS and battery power systems

DC power solutions

Devices for distributing power on the floor

Power distribution units for in-rack
What Leads to Power Issues?
Although power abnormalities might occur outside of your facility, the majority of power issues are caused by equipment and procedures within the data center. Power anomalies can be annoying or cause a total power outage. Interference with the power supply can take many different forms:
Inadequate facility grounding

Voltage surges and transients

Unbalanced or fluctuating voltage

Changes in power frequency

Voltage fluctuates and spikes
Problems with power quality can be brought on by variations in load, breaker problems, short circuits, or ground faults. Any of these problems may result in hardware damage or the loss of important processing machinery.
What Can You Do?
You might find issues by knowing the environment and equipment capacities of your data center. When investigating power quality concerns, take into account:
Demands on the electrical grid rise as a facility expands. Analyze the infrastructure of your data center for capacity. Is it scalable for future expansion? The right tools, including modular/scalable UPS systems, can aid with future expansion and reduce the danger of power outages. For instance, UPS systems offer conditioned backup power to maintain the functionality of crucial operating systems while lowering the danger of harmonic interruptions and line transients. Additionally, spending money on power monitoring software can aid in managing problems with power quality and foreseeing future concerns.
The environment is one of the most disregarded elements that can be impacting the power in your data center. Uptime in the data center will rise with routine maintenance of support equipment, generators, UPS systems, and AC systems.
For data center and facility managers whose activities are dense and complicated, addressing power quality problems can be a serious task.
Cooling for Data Centers
As you are aware, overheating, humidity, and static electricity can also shut down your servers. A power loss or surge is not the only occurrence that can accomplish this.
Given the critical role that data centers now play in today's world of remote work and constant connectivity, many business executives are giving data center cooling products like:
Systems with a high heat density

Self-contained units

Small room and in-row cooling systems

Large room and perimeter cooling systems

Cooling systems that use chilled water

Packaged outdoor systems

Heat rejection apparatus
Better Data Center Cooling in Four Easy Steps
Sometimes it may feel like cutting costs and reducing carbon footprints are at odds. But there is one place where the two complement one other: the data center.
Effective cooling will be crucial as energy costs rise and energy demands for data centers increase. Fortunately, you can increase the cooling effectiveness of your present data center and set it up for success in the future by using best practices. The Uptime Institute estimates that data centers account for up to 35% of all energy consumption in information-intensive, non-manufacturing businesses. However, despite the data center's high power consumption, there is a huge potential for cost savings through improving energy management.
Step 1: Create a "Hot-Aisle/Cold-Aisle" system.
Hot-aisle/cold-aisle systems work to transport as much heat away from the equipment as possible while utilizing the least amount of energy. This configuration improves airflow, expands the capacity of the computer room precision air conditioner (CRAC), and lessens the energy demand placed on each CRAC unit.
Racks are arranged in the data center's hot-aisle/cold-aisle arrangement so they face one another and draw air from the cold aisle. Each rack's back allows hot air to escape, resulting in a scorching aisle. The efficiency of CRAC units is increased by placing them perpendicular to hot aisles, which enhances the temperature of the return air to each CRAC unit.
Step 2: Controlling the Hot or Cold Aisle
Implementing hot or cold aisle containment follows the installation of a hot-aisle/cold-aisle configuration in your data center. Hot and cold air don't mix together in the aisles because of aisle containment. Using panels above the aisle, in between adjacent racks, and doors at each end of the aisle, hot or cold aisle containment isolates the aisle. Even in situations requiring higher floors, this inexpensive technique is simple to deploy. By boosting the return air temperature, aisle containment boosts the CRAC unit's energy efficiency and data center cooling capacity. Higher heat loads per rack may be cooled thanks to an increased capacity and the separation of hot and cold air. The white paper "Focused Cooling Using Cold Aisle Containment" has further details on Cold Aisle Containment.
Step 3: Smart Control
The functioning of each component is optimized, energy consumption is reduced, and diagnostics are provided that interact with data center management systems thanks to smart control systems like the Liebert DSE high-efficiency cooling system. The Libert DSE employs dynamic fan control, compressor modulation, remote rack, and supply air sensors to focus energy in your cooling system where it is most required. It is up to 70% more efficient than competing technologies.
Step 4: Properly seal your data center
The rest of your cooling efficiency strategy must be constructed on the foundation of proper data center sealing. The effectiveness of cooling can be decreased by cooling losses and the entry of humidity due to inconsistent data center sealing. For your data center's security:
Combine plastic film, vapor-retardant paint, vinyl wall coverings, and vinyl flooring systems to create a vapor seal. One of the most affordable techniques for managing the atmosphere in a data center is a vapor seal.

Always keep the doors closed.

Consider a data center evaluation to find and fix spots that aren't adequately sealed.

Cover any openings where pipes or wires enter the data center through elevated floors or walls.
Need Support? That is why we are here.
Critical Power & Cooling Services from Annexus Technologies provide the knowledge, services, and support you require for your building, industry, power, or data center infrastructure. Our world-class services provide an intelligent solution to safeguard your equipment, ensuring that your system is constantly functioning at full performance and thereby extending its lifespan.