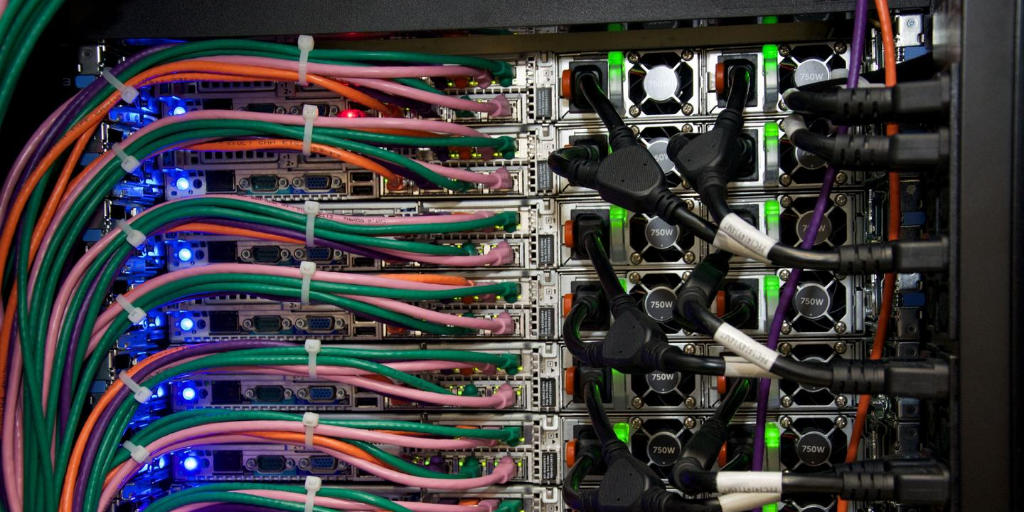 Not finding time for cable management? We understand. Taking out time to fix your untidy cables can be hard when you've got other business issues to deal with. In case you're in a similar cable management problem, we've got just the answer for your problem.
Annexus Technologies has got a talented team in place to assist you with all kinds of cable management services. Our experts in network room clean-ups will take care of all the messy cable work. But if you decide to partner with us for your new structured cabling installation, you'll save a lot of effort and time. Our trained professionals will not only install and organize the cabling for you, but they'll also train your staff on efficient cable management techniques.
You cannot expect to have a top-quality installation without well managed cables. Most of the times, complex and tangled cables in network rooms are found because of space issues. One should always plan ahead and spare extra rack space to cater for future cabling and network growth. Hence, rack space is the vital factor. During the designing phase, assure yourself that your network room is well suited for today, and for your future growth.
Here are some of the main benefits of our cable management services:
Reduced amount of trips, falls and spills

Creating a safer, more organized environment for your employees

Comply with industry standards

Ensure your network's maximum performance

Assurance that a faulty cable will not affect your workflow

Choose the cable management solution that fits your needs

Scalability: we offer you the chance to scale your network as your business scales up

Avoid fire hazards: Having a fire at your workplace is the last thing you would want. It is mostly caused by poor planning of electric cables that are run over by people or chairs, damaging the wires, which ultimately causes a short circuit leading to dangerous fires. Let us sort your cables for you so such a day never comes.

Replaceable Equipment: Replacing office equipment can also be a task in such a messy situation. By acquiring our services, there will not be a mess. Also, all the equipment we install will be easily procurable for replacement.

Wire tidy services make for tidy offices. In turn, they boost productivity and workplace happiness

Save money: tidy cables imply lower maintenance and repair costs, as well as less money spent on IT support.
In order to ensure profitability in today's challenging business environment, it is critical to look beyond product costs to manage your construction projects. Our cable management services offer a number of ways to maximize your efficiency and profitability.
If you need help selecting a solution for your cable management needs, feel free to call our friendly and knowledgeable staff at 919-646-2191.