If you're looking to enter into a new era of communication systems without spending the usual capital or would want integration and smart powerful communication systems feel free to reach out.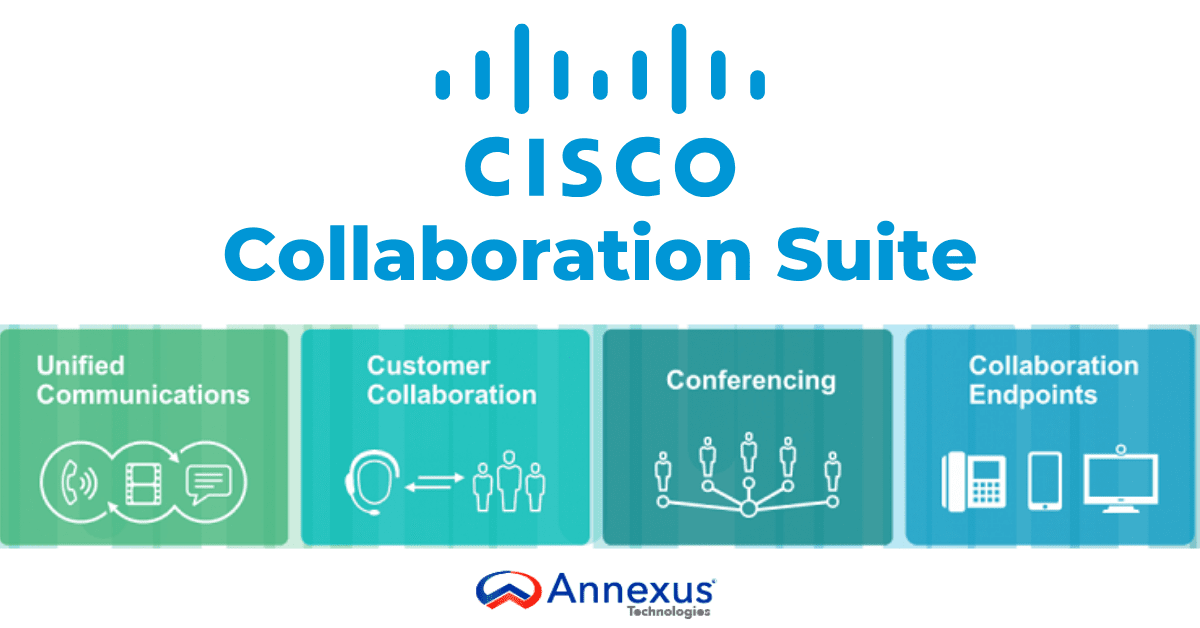 Annexus Technologies has collaborated with innumerable solution providers to bring you advanced IT solutions. We provide Cisco HCS in the cloud and provide you with all the powerful tools to reach out to your internal employees, customers and partners. We maintain synchronization with manufacturers as well as with our customers to deliver unmatched service.
Annexus' team certifications and specializations are maintained with Cisco and supporting technology providers to deliver best in class solutions for our clients. Our solution spans small (five users) to large (over 1000 users). Our teams' deployments have included SX10 and SX20 HD video devices across ten boardrooms in seven countries: Jamaica, Miami, New Zealand, Ireland, Barbados, Costa Rica, and Guatemala.
Key features and benefits:
Providing you a powerful business voice, HD video and contact centre cloud technologies. A Hosted Cisco Collaboration suite provides you with Voice over IP, messaging that includes voicemail converted to email and sent to desktops and/or phones, Instant Messaging, Presence TelePresence.

TelePresence as a Service (TPaaS PDF)
TelePresence is a high-definition business video feature in modern businesses that works with any compliant video endpoints such as existing Cisco, Polycom®, LifeSize, or other SIP- and H.323. In addition, TeleSpace TPaaS subscriptions cover a wide range of devices and B2B communication and allow you safe BYOD services as well.

Contact Center as a Service (CCaaS PDF)
Cisco's contact centre as a service directly impacts customer satisfaction, privacy, loyalty and referrals. Cisco HCS provides your customers with multiple options for engaging with your business including interactive voice response, email, as well as web and real-time chat. Metro CSG can help implement Cisco HCS to ensure quality monitoring and recording, and make sure you have the scalability you need during peak season.
Whatever your current status may be, please connect with Annexus Technologies today so we may help you build your IT Infrastructure--one building BLOCK at a time! We are your valued IT Advisors!
Book a Meeting to see how Cisco Collaboration Suite can help your business